8 Steps to a Healthy You.
This program was designed to help people transition towards a healthier life with simple, effective, and lasting steps that you can incorporate into your daily life. Cut the CRAP (Chemicals, Refined Sugars, Additives, Preservatives) and find out how incredible you can feel!
With my background and education in behavioral health sciences and master's degree in Nutrition (B.S. M.S. MScN), I created this program so that you can overcome the obstacles that have prevented you from getting healthy, losing weight, and embracing overall wellness.
It is not about deprivation or elimination of your favorite foods. Rather, it's learning that there are so many ways to make and eat what you enjoy in a healthy and tasty version. Just like kids, it takes adults about 8-12 attempts of trying new foods before they like it. Bottom line, getting in touch with your taste buds, body and finding what works best for you is the goal.
If you have the desire to change, it's never too late to learn and get healthy. So, relax and embrace this whole food journey as we take it step by step together. When you start to notice the health benefits, you'll wish you did it sooner.
It's a plan for a healthier lifestyle, not a quick diet, cleanse, or guide to counting calories.
Step 3
GROCERY STORE GUIDANCE
Step 4
HEALTHY FOOD SWAPS
Step 5
HEALTHY COOKING METHODS
Step 6
FOOD PREP &
MEAL PLANNING
Step 8
CREATE HEALTHY HABITS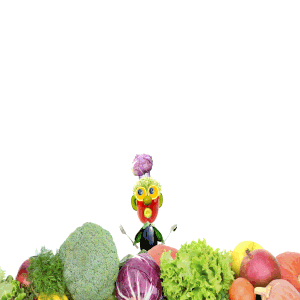 8 STEP NUTRITION PROGRAM
Please fill out the form. I will follow up with you soon. info@thewholefoodnut.com
FAQ
What else is included in the 8 Step Program?
You'll receive a 50-page eBook that's loaded with helpful content and healthy tips for each Step in the program. It's a great reference to reinforce and remind you of what you've learned.
What if I'm a company, school or large organization that wants to have your program presented to our group?
It can be hard to focus on your health and employees while building, growing, or even sustaining your business.💚
I'd love to hear from you and get your employees started on a healthy lifestyle! Please contact me directly to book speaking engagements or to schedule a private consultation.
I'm happy to customize the program to fit your needs and time.
How long is each session and where does it take place?
Each Step is typically a 2-hour session and depending upon location, can be conducted in person or over Zoom.
This can be scheduled as a single 2-hour session, or two 1-hour sessions.
What happens after I sign up?
You will receive 2 forms to complete prior to starting the program; a Client Intake and Consent Form. They are to be completed and returned via email. Once received, the initial intake session will be scheduled.
What occurs during the initial intake session prior to starting the program?
The first appointment is an intro session to review the client intake form, the 8 Step program and your areas of interest.
This comprehensive session is 90 minutes for $300.
What is the amount for each session with the 8 Step Program?
It is $200 per 60-minute session and $400 for 2-hour sessions.
How will I pay for the sessions?
How does scheduling work?
Based upon availability, we will set up the first appointment together. Appointments can be scheduled weekly or bi-weekly. After each session, we will schedule the next one or keep the same time for consecutive appointments.
Can my partner, spouse or children join me?
Absolutely! It's important and helpful to include those you live, cook, and eat with. It's just $50 per Step to include a family member.
Where can I find the plant-based eBook recipes?
You'll receive 8 eBooks of simple, quick, and healthy plant-based recipes when you sign up on the website. These Recipe eBooks will come to you once per month via email (without any Spam or Ham).
What if I have further questions not answered here?
Can we chat briefly before starting the program?
We can schedule a 10-minute call prior to starting the program. Please send an email to: info@thewholefoodnut.com.
What if I want to donate to help others, a group or know of someone who could benefit from this program?
We have a Pay it Forward option where you can contribute any amount you'd like to. Spread good energy, one good deed at a time. Kindness, no matter how small, still makes a huge impact and creates a ripple effect. And one kind act can change someone's entire life. You can donate to someone you know, in honor of a person or group, or to another individual that could benefit from this program. If interested, please click here.
What if I want to request more time in a session?
If additional time is needed for any Step, you can schedule more time or a follow up appointment with me.