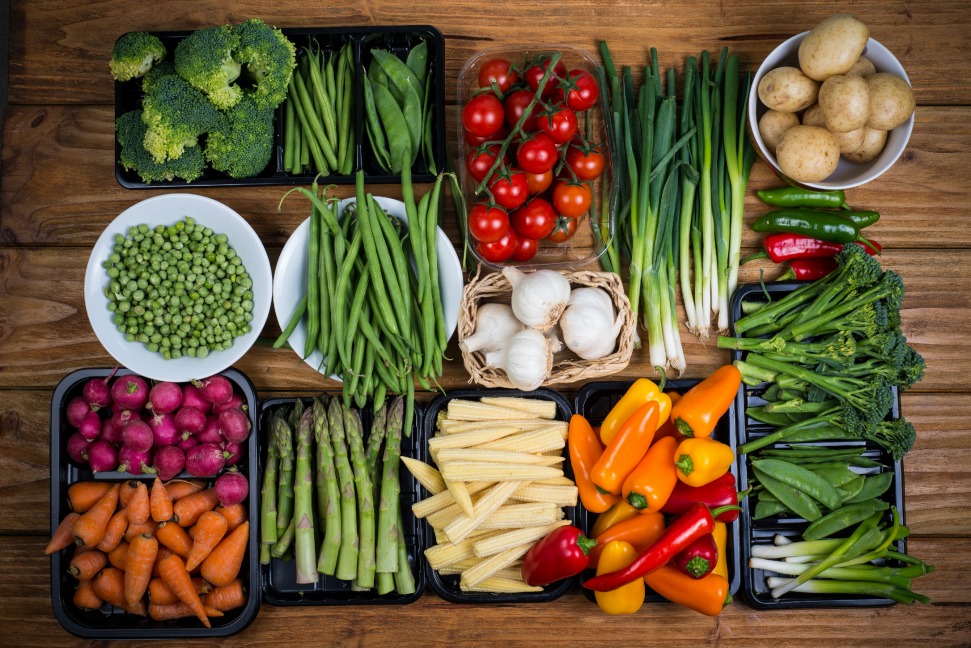 Get ready to meet your new best friend…….meal prep!
After a long day's work when your head is aching, and your stomach is growling, there is nothing worse than coming home to an empty fridge. Cooking a meal while hungry can be time consuming and rather unpleasant. So, like most, we grab something in a box to be nuked and consumed in minutes, without any regard for nutrition or mindful eating. Right?!
Your willpower gets drained much faster and you are more likely to eat CRAP when you are too tired to make healthier choices. One of the most important benefits of meal prepping is that it can help reduce the stress that comes with trying to eat healthier. Making your food decisions in advance will free up some of your willpower and mental stress. As you get into the swing of consistently eating healthy, you will gradually stop craving sugar and other fattening foods.
When you are hungry and your blood sugar drops, you are more inclined to eat whatever you can get the fastest.  Meal planning eliminates this issue when you have a balanced meal at your fingertips, filled with nutrient-dense food prepped and ready to go. Keeping a routine in place is key to healthy eating, and you will find it becomes easier to eat in moderation. 
Meal planning is good for busy college students, working parents, single people, families and especially that friend or neighbor that orders pizza several nights a week. We all know that take out and eating out is more expensive, less nutritious, calorie-laden and a contributor to expanding waistlines. If you spend a few hours once a week doing meal prep, your wallet, belly, and brain will thank you.
People get overwhelmed when they hear the words meal planning, food prep or batch cooking. The fact is you can make it as extensive or as easy as you want. This could mean making your lunch the night before, cooking meals in batches, or precooking all your food for the week. The beauty of meal prep is that it can adapt to fit your lifestyle, dietary needs and it certainly does not need to look like an artfully plated masterpiece. I think it is good to lower the expectations and strive for healthy options that taste good and do not take a lot of time. Meal prep is about simplicity and convenience not complicated or time-consuming recipes that leave you frustrated.
There is no one-size-fits-all approach or a right way to meal prep. Meal prepping is a learning process that is meant to help simplify your routine and lifestyle. It is a success if you have made your diet more nutritious and reduced last minute meal stress while saving time and money.
It is all about the 'prep and plan' which are the two things that no one thinks of in the hangry moments. I would rather spend a few hours in the kitchen than cooking and cleaning for every single meal. There is nothing that brings more joy (well, to me) than to open a fridge and see a variety of options to eat and enjoy in minutes. Because even this wacky health nut gets the hangries and it is not pretty.
The easiest way to start is to just cook a few meals you have made before and double or triple those recipes. Make big batches of black bean chili or lentil and potato soup to last all week long. Chop up fruits and veggies for easy grab-and-go snacks. Carrot and fruit muffins and vanilla hemp bars are great as snacks or for breakfast. Seriously, there is no need for it to be complicated.
Saving time and money, meal planning allows you to invest in your own health. You can be more productive with your time, shrink your food budget and reduce food waste. In addition to the time savings, meal prep has many health benefits. Studies show meal prep adds dietary variety and is a preventative tool against obesity.
If you are new to meal prep, selecting recipes is a good first step but even it can be overwhelming. If you enjoy looking at recipes to get a lot of ideas, then it can be worthwhile.  Save the recipes you like by creating a recipe box or an online document.  Select recipes that look good, easy and will add variation to your meals. To save even more time, choose dishes that can be made in one pan, pot or think like the Jetson's and use an Instant Pot.  Decide how many meals you need for the week, select the recipes you want to make, start a grocery list, and set aside time for getting in the kitchen. 
Another way to consider meal planning is to focus on a colorful plate of whole foods where 50% contains fruit and vegetables, 25% complex grains and 25% protein. In this example, half of the plate can be steamed broccoli and cauliflower, another quarter wild rice and the last quarter tempeh. Here are a few healthy examples on my website: surprise black beans and rice or mung bean patties.
Others might want to start even simpler with the basics and make whole foods to create meals. You do not even need a recipe to meal prep.  For instance, you can cook a large batch of grains (quinoa, millet, or wild rice), chop an assortment of vegetables and prepare a few healthy protein options.  All of these are then readily available for last minute combinations that you can create with plates, bowls, and salads. You can customize your meals by tossing these foods together and making Buddha bowls.
When meal prepping this way, it is helpful to have a few prepared sauces on hand that turn your combo creation into a dressed-up dish. Depending upon your taste, create a variety that can range from savory and sour to sweet and bitter. You can find sauces on my website like cashew tahini, sesame peanut or red miso glaze. Sauce boss is all about the sauce because it does make everything better.
By cooking in the kitchen every week, you will improve and one day be able to whip together meals based on what is in your fridge. If you are serious about getting healthy, eating more fiber, packing on muscle, or simply adding more veggies to your diet, then meal prep is the answer. A big bonus with meal planning is that you learn to eat when you are hungry instead of making unwise decisions in a rush.
Meal planning is about working in your comfort level, being creative and not worrying about making mistakes. What is the worst that can happen? Some of the best ideas and creations come from just whipping it up, trying something new, using a different ingredient or experimenting with substitutions.
So, chop, chop and get your nutrition in the kitchen!
References
P., C., V., G., B., E., . . . S. (2017, February 02). Meal planning is associated with food variety, diet quality and body weight status in a large sample of French adults. Retrieved from https://ijbnpa.biomedcentral.com/articles/10.1186/s12966-017-0461-7