Excuse #4 Don't Know How to Cook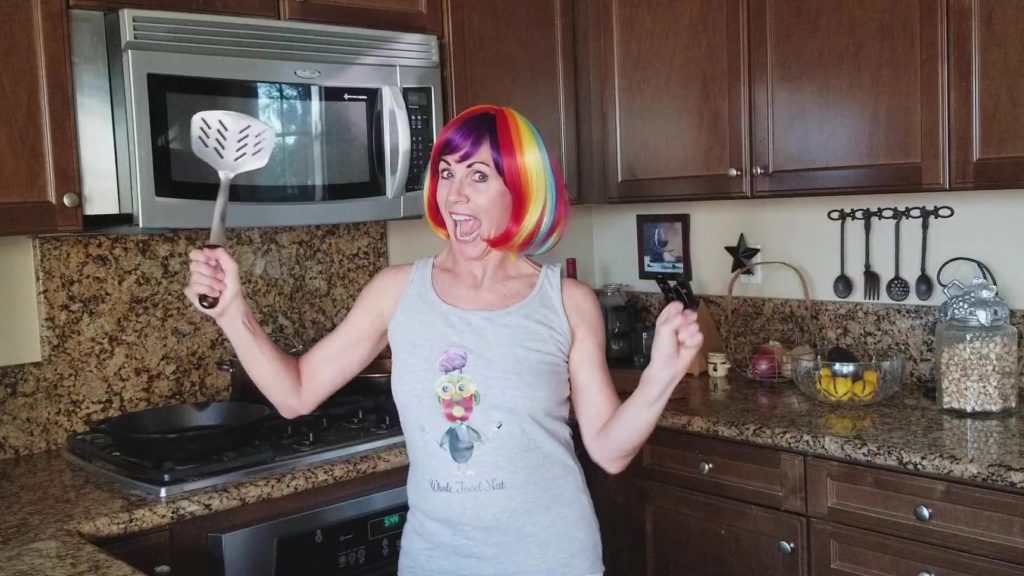 This over the top sarcasm comes from someone (me) who didn't learn how to cook until they were an adult.
Once I finally acquired cooking skills I was incredibly grateful and feel that way about it every day. I don't take it for granted as I know of many people who also never learned how to cook or experiment in the kitchen.
And that is exactly why I included it in my 8 Step Program; Step 5 is Healthy Cooking. I feel very strongly about the health benefits that come from cooking meals for yourself and family.
My desire is to make it fun and to not get hung up on recipes. There are so many healthy food swaps that once you learn them you will feel more like experimenting. Some of the best ideas, meals and recipes come from playing in the kitchen. One of my favorite lines is that you'll find nutrition when cooking in your kitchen!